i am christine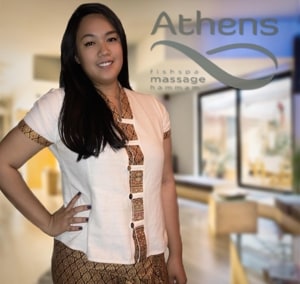 I work here since day 1. It's my duty and my pleasure also, everybody to be happy. Most of the time you can find me at the front desk but I also deliver massages.
 i am stas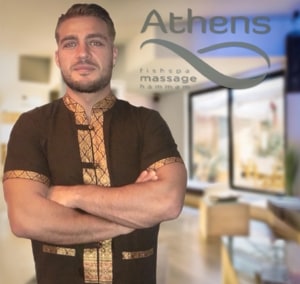 Hi all, I am Stas. I am a masseur and I offer spa treatments. I really like working at Athens Fish spa, since we all work as a team and get positive feedback from clients. Happy travels everybody and see you soon for an experience to remember !
 i am riechel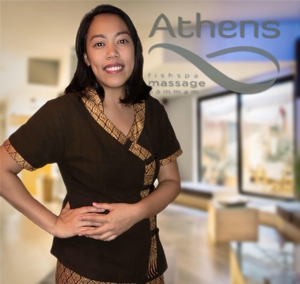 I offer massage treatments and nail services. What I like most at Athens fish Spa is that I get to meet new people from different backgrounds from every part of the world. I strongly recommend you come to visit us when in Athens!
i am Vicky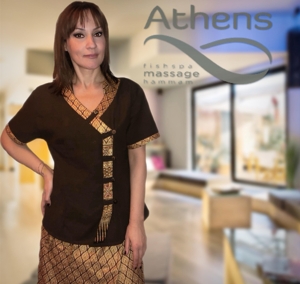 Hi guys, I offer spa packages and facial treatments. I like working at Athens Fish Spa because of its calming ambiance and the people I meet every day. Come to meet us and relax at a zen oasis in the heart of Athens.