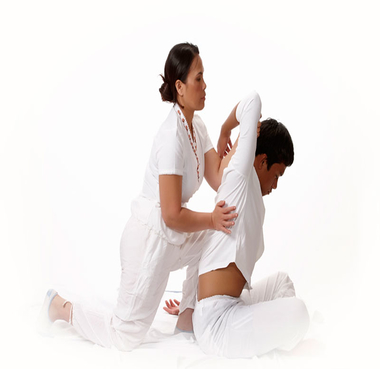 THAI STRETCHING
50' / 80' 55€ / 85€
This unique massage therapy is a perfect mix of subtle stretching with rhythmic massaging and compression to balance the body system and stimulate energy flow. The treatment is practiced on special pillows on the floor and the customer wears light, comfortable clothes.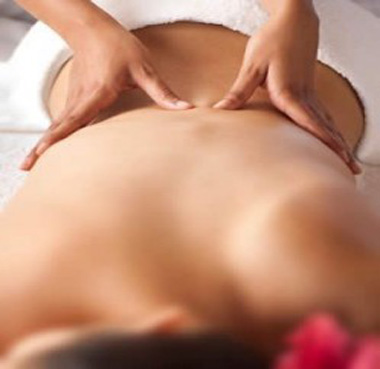 AROMATHERAPY MASSAGE
50' / 80' / 110' 55€ / 85€ / 110€
Rediscover the ancient art of aromatherapy and experience the healing powers of essential oils as we help you journey towards total relaxation and help to balance your mind, body and spirit.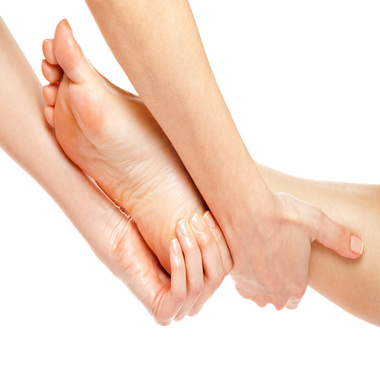 FEET MASSAGE
25' / 50' 30€ / 50€
Pamper your soles with this relaxing massage concentrating on the pressure points. This healing foot therapy is highly recommended for those with tired legs and feet.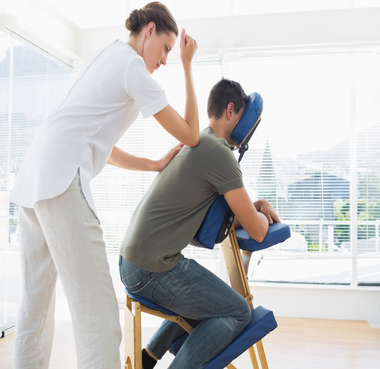 CHAIR MASSAGE
25' 30€
Relief back and neck muscle tension using Thai and Swedish techniques like kneading, compression and tapotement which do not require the use of oil. The massage is practiced seated in a special chair.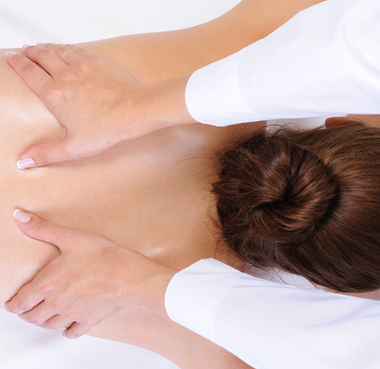 BACK & SHOULDERS MASSAGE
25' 30€
Using techniques from Thai and Swedish massage, feel your tension melt away with this specifically targeted massage for the back and shoulders. This massage is practiced on a bed with the use of essential oils.
FULLY CLOTHED MASSAGE
50' 55€
Feel the tension and stiffness of the neck and shoulders melt away with this invigorating massage practiced on a specialized chair followed by a relaxing feet massage. This massage is practiced with the client fully dressed.